Epicor Kinetic for Robotics & Automation
Enterprise Resource Planning Software for Automation
Built by Manufactures, For Manufacturers
Epicor Kinetic is the business process, relationship, and information management system modern AI or robotics need for digital transformation.
The Benefits of an Epicor Certified Partner
Protecting your technology investment is vital when selecting an enterprise software partner. Not only will your organization get better results, but choosing an Epicor Authorized or Certified Partner can also help you stay compliant with your Epicor contract.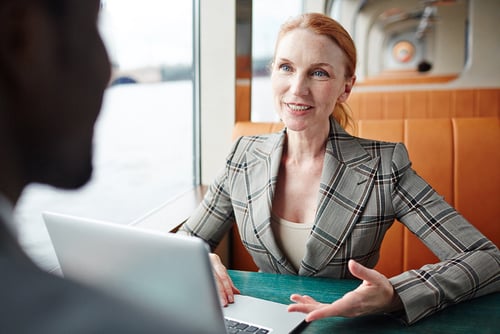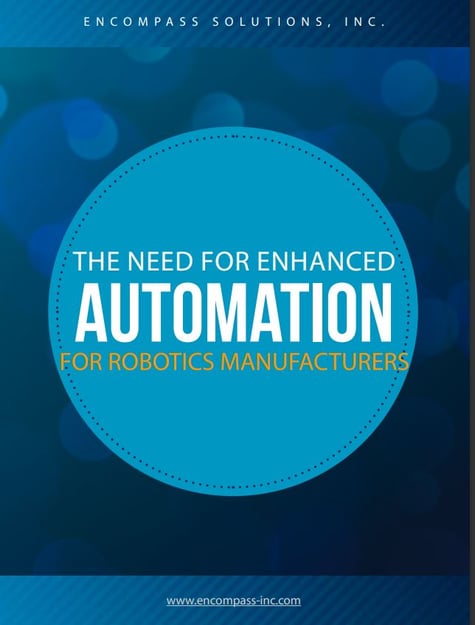 DOWNLOAD YOUR FREE GUIDE: THE NEED FOR ENHANCED AUTOMATION FOR ROBOTICS MANUFACTURING
JOIN US AT AUTOMATE 2023
Register to attend the leading automation showcase in North America! Getting a hands-on, front-row-seat experience collaborating with industry giants. The gathering of expertise and experience is unmatched. The opportunities to learn, improve, and make an immediate impact abound. Whether you already use automation or are curious, Automate is simply a can't-miss.
Encompass literally came to our rescue. We had a critical accounting issue occur right after we canceled our services with the previous provider. We hadn't even signed the contract yet. Our Account Manager, Jason Claggett, helped us get the paperwork in order and get resources in contact with our accounting dept and resolved our issue in a very timely manner.
This feels like a true partnership, and I couldn't be more pleased with it. When we partnered with Encompass, our momentum picked up exponentially. The Encompass team listens, responds, and takes action.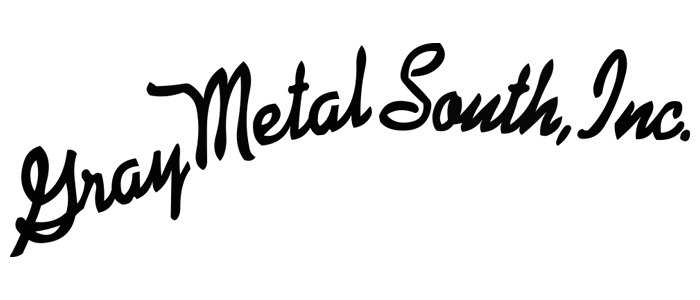 Encompass has done a great job at assessing our transition situation. Their BPR guidance systematically attacked and resolved pain points following implementation.

We have enjoyed working with Encompass Solutions for many years now, they have stepped up to support our older legacy system.

Encompass has a great team, they get it, and they ask all the right questions until they understand it well enough to make the tool work the way we need it to work.

Encompass is the technical and functional experts. After multiple projects with outstanding and consistent results, they have become our "Epicor Wingman".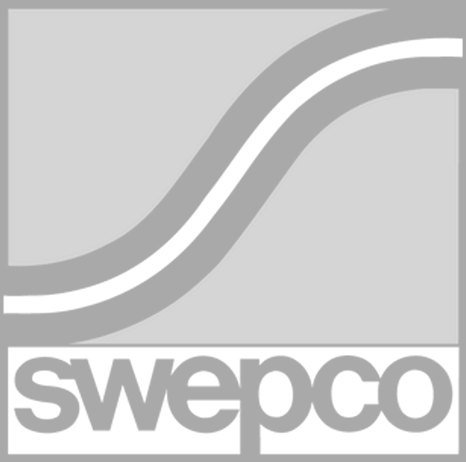 You helped me with Embedded Customization. It went very well and I was so pleased. Within an hour we had completed what I had hoped to get done (and thought it might take several hours!). An excellent task was done. Thanks again to the Encompass team.

I would recommend Encompass and Epicor. As we were down in the trenches, Encompass was right there alongside us to ensure our success.
Get Started Today
Get in touch using the form below and talk with an expert on how Epicor ERP can benefit your business.