Welcome to the Enquire customer portal.
This is the place to submit, review, and resolve your business system issues.
Scroll down to Log In to the portal and learn more about additional support services.
Log In
enter the customer portal
Submit tickets, review ticket status, and drill down into ticket details.
Contact Us
Have Questions or Comments?
Contact Encompass Solutions staff to get your questions answered.
Getting Started
Navigate ticketing, issue tracking, and resolution in the Enquire support ecosystem.
Scroll through the carousel of video tutorials below to learn more.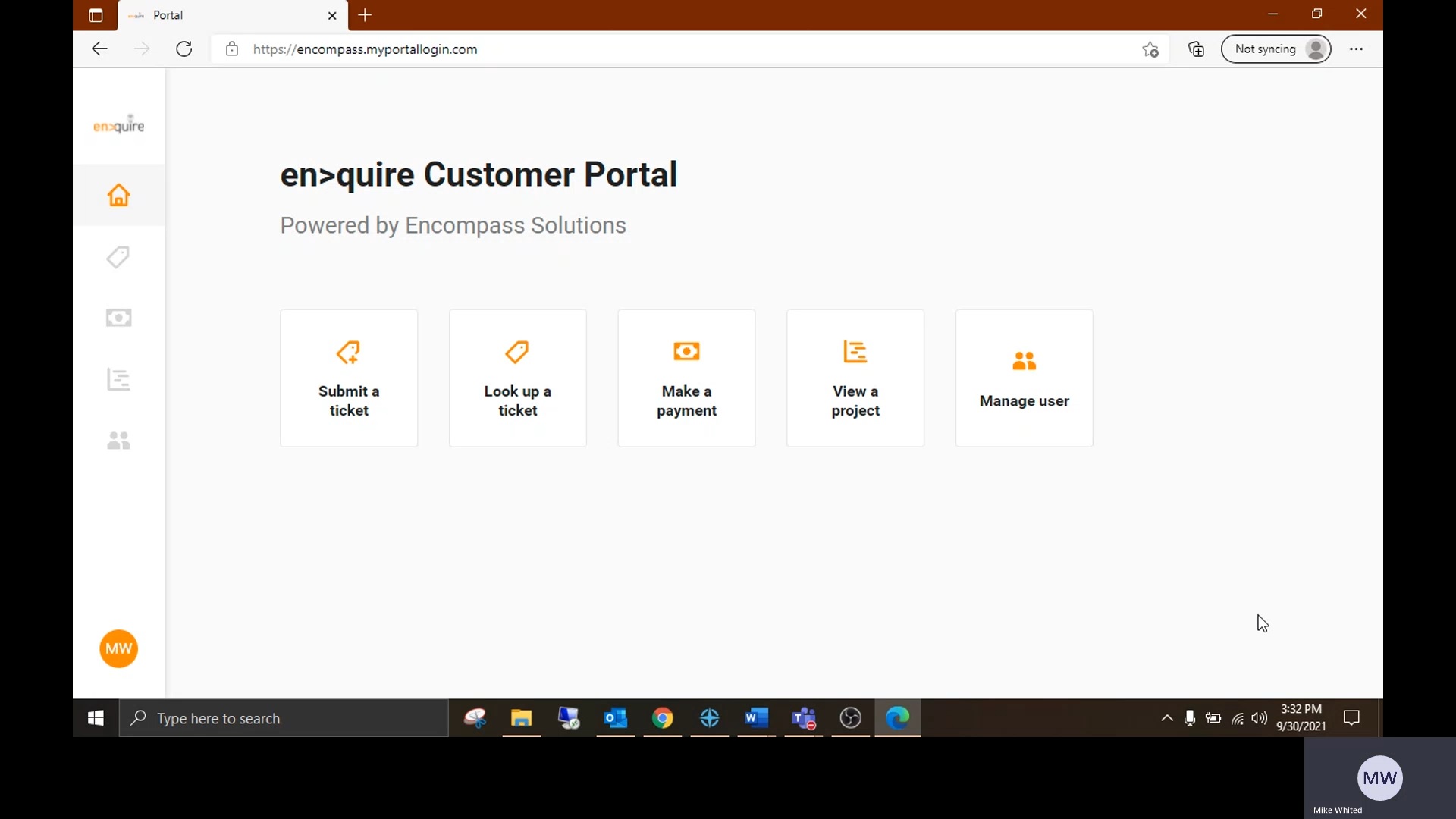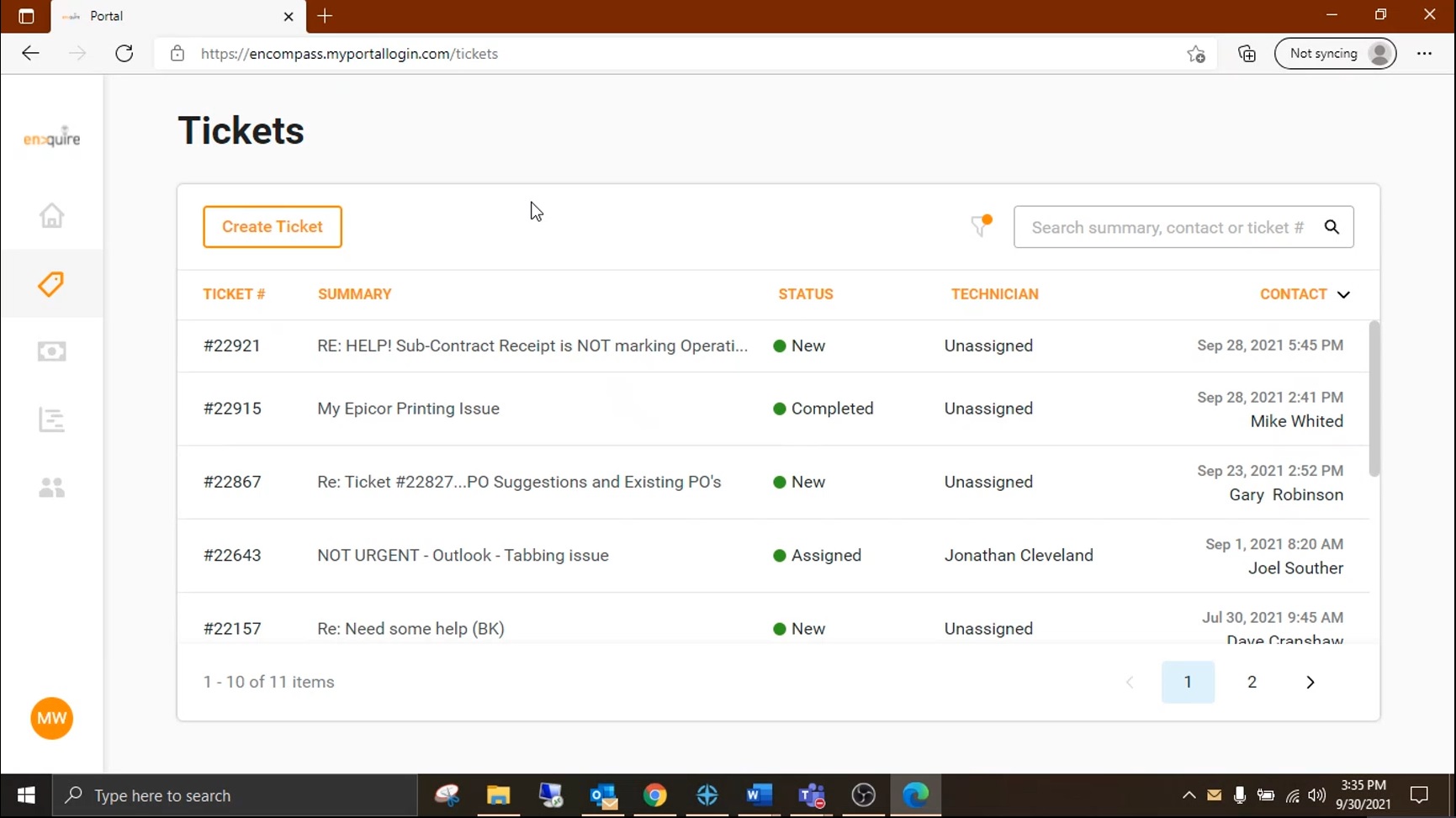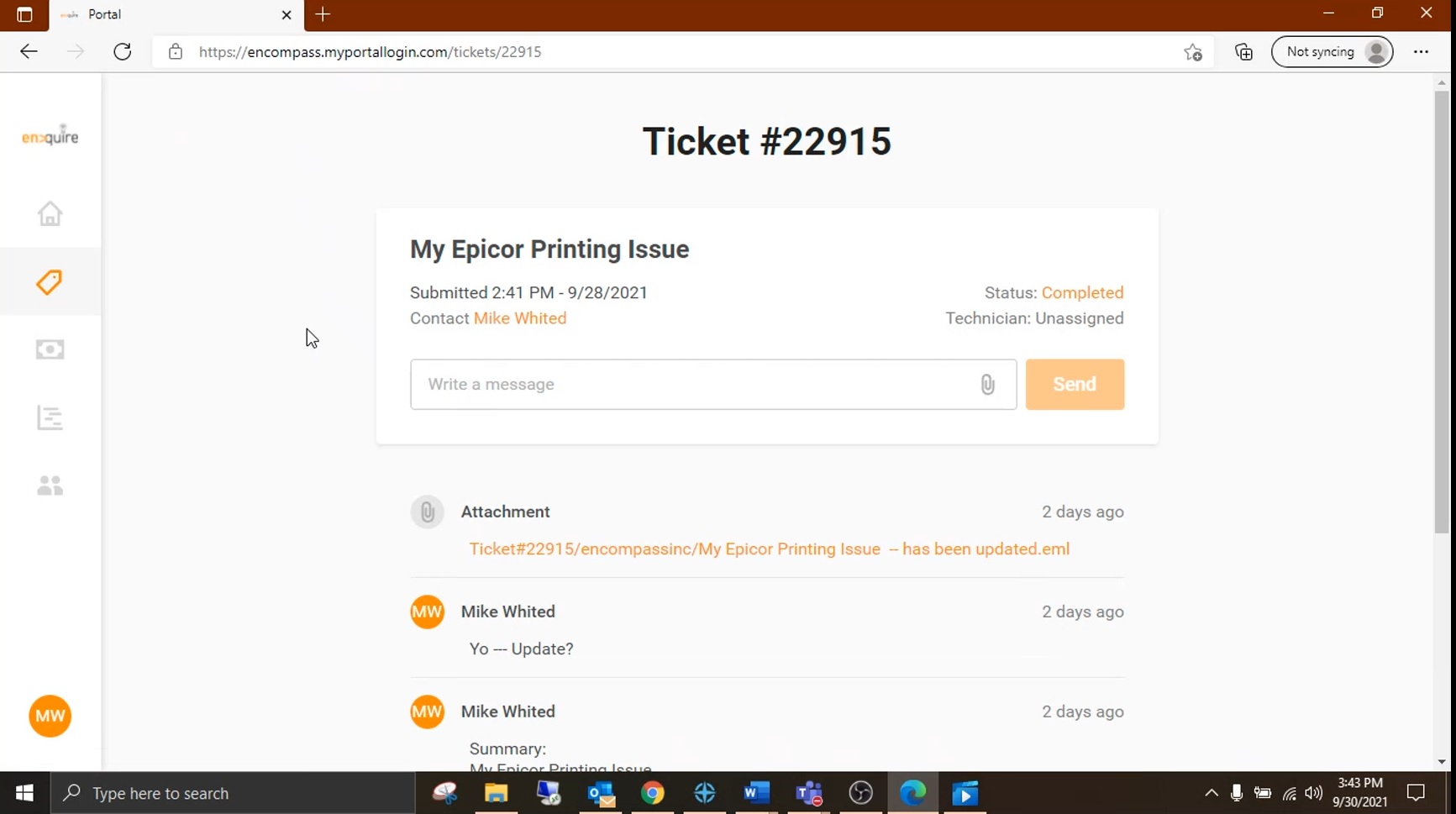 About Us
Meet The Staff Supporting your business
Get to know a bit more about those working alongside you and your teams to improve performance and overcome obstacles.
Click on a staff profile picture to learn more about them.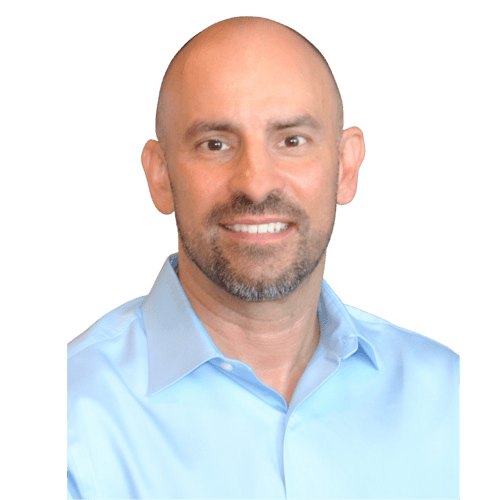 Managed Services
Jason Claggett has been working with technical aspects of Epicor Vista/Vantage since 2003 and is experienced with it through its current Kinetic 2021 version.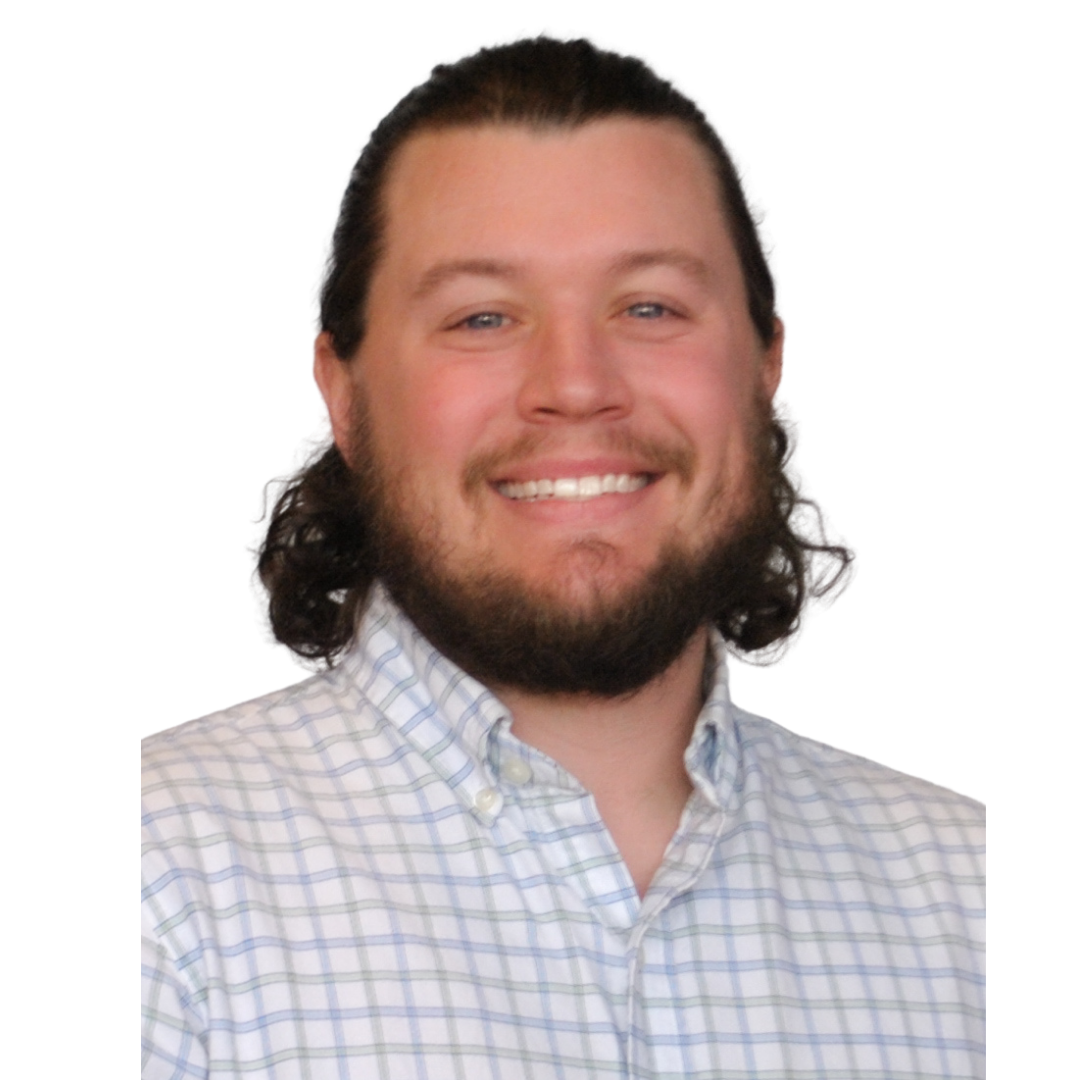 Epicor ERP/Managed Services Consultant
Whether you need Helpdesk support, Application Troubleshooting, or a dedicated Account Manager, my goal is to always be available for your Managed Services needs.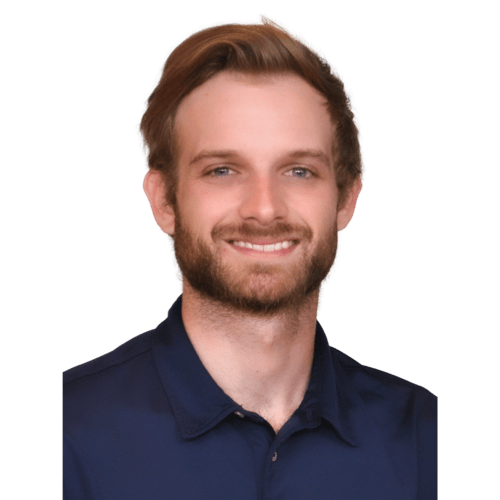 Epicor ERP/Managed Services Analyst
From simple login help to in-depth application installation troubleshooting, my intention is to always provide top-tier support for a vast range of Managed Services needs.
EDI Services
EDI is a powerful tool, designed to automate many part of the shipping and communication processes between your business, your suppliers, and your customers.
Patch Management
Our iterative patch management process is built to ensure your system is maintained alongside Epicor's update cadence concerning patches and hotfixes.
Cloud Services
Encompass' Epicor Cloud Services delivers support designed to keep your Epicor Cloud ERP system running optimally.
On-Premise Services
Encompass' Epicor On-premise Services delivers a structured support system with three tiers of coverage differing hours of support based on your needs and budget.
How To Reach Us
Get in touch with our staff by email, phone, or web portal as outlined below.
(must be a registered
customer email address)

To reach a support representative,
email us at:


help@encompass-inc.com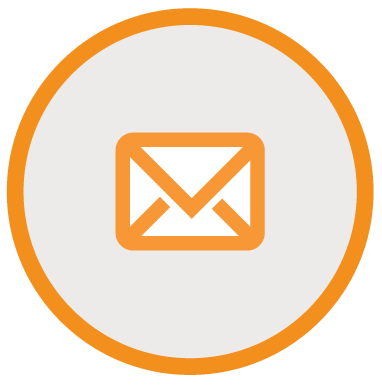 'Encompass literally came to our rescue. We had a critical accounting issue occur right after we cancelled our service with a previous support provider. We hadn't even signed our contract yet. Our account manager, Jason Claggett, helped us get the paperwork in order and get resources in contact with our accounting dept and resolved our issue in a timely manner.'
Candice Raines
Save Time And Money
We offer several advanced services programs for businesses with ERP systems deployed both on-premise and in the cloud. Additionally, our patch management program ensures your ERP system is running the latest release and maintains an update cadence in-sync with each patch release.
Businesses leveraging EDI solutions can also benefit from our managed services expertise, too. We deliver implementation, development, and support services to ensure your EDI capabilities continue to scale and improve your business' operations and supplier relationships.
Get in touch using the form below to learn more about how our Advanced Support Services can benefit your business.